With its gorgeous landscapes, rich culture and inclusive society, Portugal is your gateway to a tranquil life. This western European country has been an increasingly sought-after destination for visitors as well as investors for years. Individuals desiring a better quality of life in a European country are lured to Portugal due to its amazing prospects.
Among the various visa options available to applicants, the D7 Portugal visa often stands out as the preferred option. In this blog, we will examine why you should choose Portugal, what the D7 visa is, what the income requirements are, and discover the visa application process.
What Makes Portugal So Special?
There are numerous reasons why travellers should consider relocating to Portugal. This European nation is special for myriads of reasons; for example, it consistently ranks high on every measurable metric for quality of life. Secondly, Portugal also has a much lower cost of living compared to its European peers, while its citizens can still enjoy the benefits of being in an EU member state.
Portugal is also recognised for its astounding landscapes, excellent climate, and friendly people. Its remarkable scenic landscapes include pristine powdery beaches along its majestic coastline, picturesque countryside, and vibrant cities. This blend of city and country life makes Portugal a great destination for individuals looking to enjoy the best of both worlds.
Moreover, Portugal also has a magnificent medical system. All citizens are entitled to universal healthcare at state-of-the-art government hospitals. This makes accessibility to treatments easier and more available for everyone. On top of this, families can also enjoy a host of great educational institutes, not just in Portugal but anywhere in Europe, thanks to Portugal being a sitting EU member state. This means that Portuguese students can pursue their dream careers without any worry.
Lastly, Portugal is also an attractive destination for investors as they have a favourable tax environment and residence by investment programme. The government incentivises foreign investment in the country by setting up lax taxation rules and conditions, especially for retirees and expatriates.
What is the Portugal D7 Visa?
The Portugal D7 visa, also commonly called the Portugal Passive Income Visa, is a particular fan favourite. Highly popular among individuals with passive incomes, retirees, and freelancers, this visa was first introduced in the parliament in 2007.
Tailored specifically for retired individuals, remote workers, freelancers, or any person with a stable passive income source, the Portugal D7 visa offers you a golden opportunity to reside, work, or enjoy retirement in one of Europe's most popular countries.
The D7 is a type of long-term residency visa engineered to grant non-EU citizens a chance to gain citizenship in the country, provided they can demonstrate a stable source of income. This can be from pension payments, equity, royalties, or any other financial source. 
What are the Benefits of the Portuguese D7 Visa Program?
Let's have a brief look at why this visa program is so highly sought after, and what makes it so special for individuals.
1. High Level of International Mobility
As you are aware, Portugal is a full-time member of the European Union. Thus, the D7 visa allows successful applicants access not just to provinces in Portugal but also offers them mobility across all the Schengen states as well. This allows individuals to experience different cultures in Europe, visit popular tourist hotspots, and even pursue job opportunities around most of the continent.
Moreover, the D7 visa is a pathway to the Portuguese passport. The Portuguese passport is incredibly powerful, and hence, that would open up even more opportunities for visa-free travel around the world, granting holders even more freedom and international mobility.
2. Permanent Residency and Subsequently Citizenship
Speaking of residency, the D7 visa allows individuals to apply for their residency permit in the country for a period of two years. After that, individuals are free to renew this permit for up to three years successively. Once the individual has completed a total of five years of legal stay within Portugal, they are eligible for their PR (permanent residency) and to apply for citizenship through naturalisation; however, that would require them to pass the Portuguese language test.
3. D7 Visa Holders Can Bring Family
D7 visa holders are entitled to the right to family reunification. Portugal allows successful visa applicants to bring their family to the country. The individual must legally prove their relationship to each member, but once that is done, they can bring all members to live with them. Your dependents such as parents, children, spouse and PARENT-IN-LAWS are all eligible under the D7 program.
4. NHR Resident
Portugal also has a special taxation regime for NHRs (Non-Habitual Residents). Thanks to this unique regulation, individuals who haven't been tax residence in Portugal can benefits from reduced tax rates in certain types of income.
What are the Requirements of Portuguese D7 Visa Program?
While Portugal's D7 visa program gives holders incredible benefits, there are a few things to keep in mind. For starters, to be eligible for the D7 visa, foreign individuals need to meet a few income requirements first. Visa applicants should showcase that they have a steady passive income stream to support themselves in the country. This income stream must not be earned through working in Portugal and instead, be passive in nature.
Moreover, this monthly passive income should be at least €760 per month, which translates to €9,120 per year. This is a prerequisite to acquiring the D7 visa. This can be from any financial source like pension plans, equity dividends, real estate portfolios, regular royalties, etc. The crucial part is that it must be foreign-sourced and not generated within the country.
It is important to note that the limit for this monthly income is intrinsically linked to Portugal's national minimum wage. The national minimum wage in the country is set by the government and updated each year. Thus, the income requirement for the D7 will also fluctuate accordingly. As of 2023, the national minimum wage is set at €760, which is what applicants need to match for the D7 visa.
Furthermore, this minimum income requirement also pertains to any of the visa applicant's dependents. Thus, an applicant's spouse, parent, or any accompanying adult who is dependent on the individual should also be able to demonstrate at least 50% of the individual's income. Therefore, if the primary applicant has an income of €9,120 annually, the dependent should be able to demonstrate an income no less than €4,560 annually. Additionally, each dependent child must also reflect at least 30% of the main applicant's income, which works out to €3,040 annually.
Lastly, as per Portuguese law, the main applicant must also maintain a minimum balance of €18,240 in their bank account for the duration of their visa application process.
Read About:
It is important to provide proof of residential address and, ideally, health insurance.
It should also be noted that applicants will need to reside in Portugal for six consecutive months per year or stay in Portugal for eight months in every twelve month period to maintain the residency.
How to Apply for a D7 Visa for Portugal?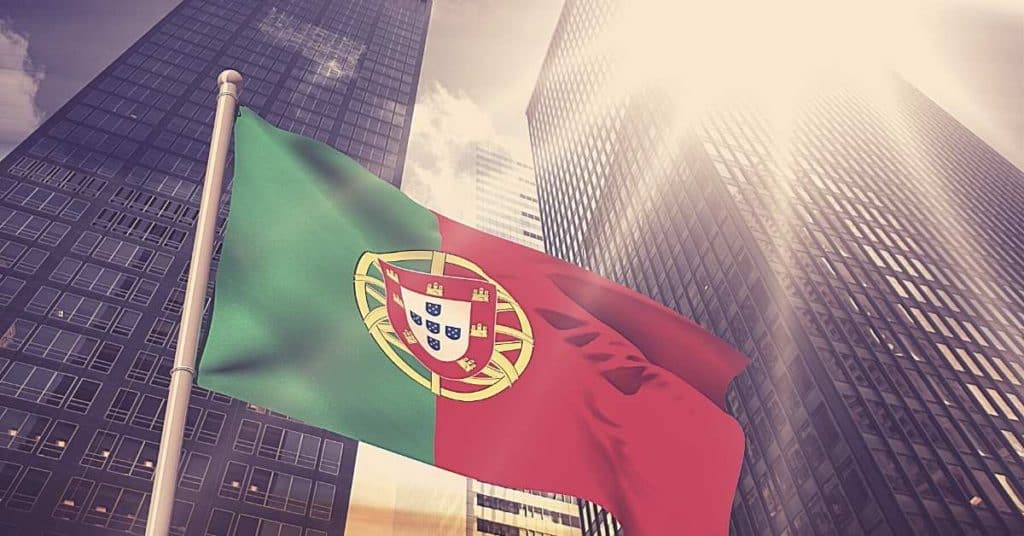 Let's discover what the D7 visa application process is like for immigrants. Successful applicants will be granted their residency for two years, after which they can renew it for periods of three years. After spending a period of 5 years in the country, foreign nationals become eligible for Portuguese citizenship and all the benefits that come along with it.
1. Prepare Your Documentation
Prepare all the important documents necessary for your visa application. These would be your passport, income statements and payslips, criminal record certificate, health insurance, and more. Along with this, applicants must also show evidence of purchase of property in Portugal or proof of renting for the duration of their stay. These documents are required by the Portuguese consulate in order to verify your candidacy for the visa application.
2. Submit the Documents and Apply
Once an applicant has secured all their necessary legal documents, they can then submit it at their nearest Portuguese consulate in their home country. Pre-booked appointments will be necessary, as well as paying a visa application fee.
3. Receive Your D7 Visa
If your visa application is successful, the Portuguese consulate will notify you via email or post. This is usually a pretty quick process and takes approximately two to three months to get an answer. Once you get the D7 visa, you will have what is known as the Temporary Residency Visa attached to your passport. This will allow you to travel to Portugal within the next 120 days. This is the end of the first part of your application process. The next steps will have to be taken from within the country itself.
4. Residency Permit and SEF Appointment
After arriving in Portugal within the stipulated 120 days period, the individual should immediately apply for a residency permit. They can do this at the Portuguese Immigration and Borders Service, known as SEF. It's during this process that your biometric data like your fingerprints will be taken. Applicants can also expect to be interviewed and asked to show proof of settlement funds. If everything goes successfully, you will be granted the residency permit, allowing you to stay in the country for up to 1 year.
5. Renewal of the Residency Permit and Eventual Citizenship
The initial residency permit is actually only valid for two years. To continue to reside in the country, the individual must renew your residence permit annually. To do this, they must also demonstrate that they continue meeting the income requirements as well as any other regulatory obligations put forth by the SEF.
Are there Minimum Stay Requirements?
Once the visa application has been approved, applicants are issued a Portuguese residency card which will be valid for two years. The card must be renewed at the end of this period, after which a three-year residency card will be issued. In addition to these requirements, holders are obliged to spend six consecutive months, or eight non-consecutive months in Portugal to maintain their residency rights.
Can Applicants Obtain Portuguese Citizenship?
The D7 Visa allows a retiree to apply for Portuguese citizenship after holding their residency card for a five-year period. To gain citizenship, an applicant must obtain an A2 Portuguese language certificate, present a clean criminal record and supply proof of address in Portugal. The prospect of gaining a second citizenship is a significant benefit that can be accessed through this specific visa.
Passport Legacy Can Help Streamline Your Portuguese D7 Application!
If you wish to lead a fulfilling life in an incredible European country such as Portugal, then don't hesitate to contact Passport Legacy today. Here, you get the benefits of a first world country, as well as access to all the European Union States as well. Moreover, the quality of life, the pristine beauty, the football frenzy, and the delicious cuisines all beckon individuals to come experience Portugal. This is a gorgeous country with myriads of benefits on offer for all kinds of people; those who are looking to start a new chapter of their life or even those who wish to retire in peace on the tranquil shores of Portugal. With welcoming people and access to modern facilities, Portugal knows how to take care of its citizens. Get your D7 visa application started today with Passport Legacy, and start working towards your new home away from home.
Read More: