Europe has long influenced individual education owing to its rich history, culture, and academic reputation. Its reversed institution and varied cultural setting provide extensive educational opportunities.
However, the Golden visa is a compelling option outside the search for knowledge. Your intellectual horizons can expand by combining Study in Europe with a Golden Visa, which can also act as a key to opening a world of new opportunities.
Benefits of a European Education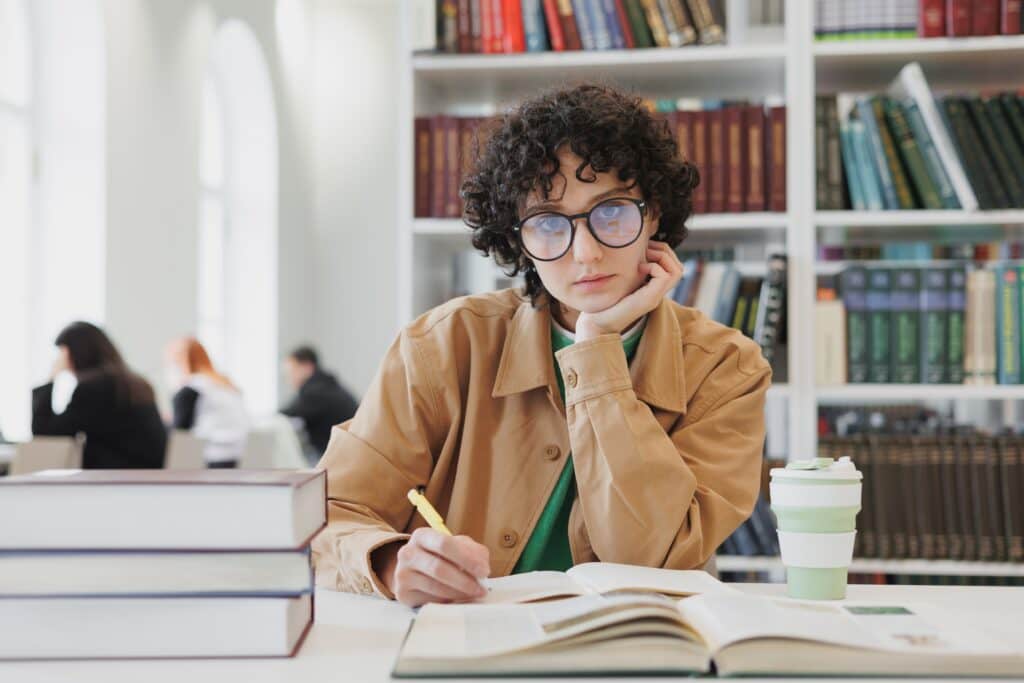 The benefits of a European education are academic and personal growth, global exposure, and sustained connection to a lively international community.
1. Global Renowned Institution and Academic Excellence
The most significant institutions in the world are typically found in Europe, where various programs are available to suit diverse interests and aspirations. Prestigious institutions, including Oxford University, Sorbonne, and ETH Zurich, are on the continent.
These universities are renowned for their rigid academic criteria, leading-edge research, and exceptionally competent faculty.
2. Proficiency in Language and Multicultural Exposure
A priceless chance to become immersed in other cultures, languages, and traditions is studying in Europe. Exposure to this complex process fosters a global perspective, adaptability, and cultural knowledge.
Since many courses are taught in English, they are more easily accessible to students from other countries and help them improve their language skills.
3. Access to Innovation Research
Europe is a centre of innovation, with academic institutions working closely with industry to propel technical developments. Students benefit from smart technology and acquire insights into their discipline's most recent research and trends. This experience broadens their education and opens the door to future employment prospects.
4. Constructing a Global Professional Network
The power to develop a global network of peers, mentors, and experts is one of the most significant advantages of a European education. Interacting with students from all over the world cultivates a global perspective. This network can be helpful in the job market, foreign cooperation, and entrepreneurial endeavours.
In Europe, education is about embarking on a transforming journey that opens doors to a world of limitless possibilities.
The following section will discuss the European Golden Visa program and its essential components.
Understanding the European Golden Visa Program
The Golden Visa is a legal provision certain governments grant to encourage foreign investment. Individuals who make a significant economic contribution, generally by investments in real estate, company, or government, are granted residency.
This program has two goals- it stimulates economic growth by attracting foreign capital and provides you with the opportunity for international residence.
Let's examine the essential components of European Golden Visa programs:
1. Portugal Golden Visa Program
The Portugal Golden Visa program is well-known for its openness to various investment opportunities. Individuals who engage in real estate, capital, or job generation are eligible.
In addition to granting residency, the program also has the potential to result in Portuguese citizenship. Portugal's rich culture, stunning scenery, and pleasant climate make this curriculum alluring.
2. Spanish Golden Visa Program
Individuals interested in boosting the Spanish economy are drawn to Spain by its Investor Visa program. Investments in real estate, corporate endeavours, government debt, or job development are all permitted under this scheme.
Successful candidates receive permission to live in Spain and, after a set amount of time, can apply for citizenship or permanent residence. Spain is desirable for people to stay in Europe because of its diverse region, vibrant culture, and delicious cuisine.
3. Greece Golden Visa Program
The Greece Golden Visa program entices individuals to contribute to the country's economic prosperity. Real estate, business development, and strategic charity donations are all eligible investments. The Greek Golden Visa allows flexible travel inside the Schengen Area and a path to European residency.
4. Cyprus Golden Visa Program
Through its Cyprus investment program, Cyprus has established itself as a sought-after destination for individuals. You can obtain corporate citizenship through a qualifying investment in real estate, company development, or a combination of these.
Cyprus, famed for its Mediterranean lifestyle, strategic position, and favourable tax c, is an appealing alternative for people looking for a second home.
5. Malta's Individual Investor Program
The MIIP in Malta intends for high-net-worth individuals pursuing European citizenship. The program contributes to the National Development and Social Fund, real estate, and a Maltese cultural institution.
Successful applicants receive Maltese citizenship and, thus, European Union Citizenship. Malta is an appealing alternative owing to its stable economy, English-speaking society, and strategic position.
Golden Visa offers a path to residency and, in specific cases, citizenship, allowing you to experience Europe's economic prospects and lifestyle. To negotiate the nuances of the application process, prospective applicants should thoroughly investigate each program's criteria and seek professional counsel.
Read more to uncover five investment options you should consider while making your decision.
5 Investment Options of Golden Visa
Flexibility is the significant benefit of the Golden Visa, which offers several investment options of Golden Visa to meet the preferences and financial capacities of individuals seeking European residency.
These investment options of Golden Visa pathways differ in every country. However, they all encourage foreign investment to drive economic growth and allow new people to enjoy the benefits of living in Europe. Let's explore the investment options to aid you in taking effective steps in the right direction:
1. Real Estate Investment
Real estate investments are among the most common ways to obtain a Golden Visa. Individuals can buy property in the host country, such as a house, apartment, or business space. The required initial investment varies by country, and the property is frequently rentable.
2. Capital Investment
Some nations grant Golden Visa to people who purchase government bonds, stocks, or other financial assets and invest in their economy. These investments frequently have a minimum requirement.
3. Business and Job Generation
In some countries, individuals can get a Golden Visa by launching or funding a company that employs people from the region. In addition to granting residency, this choice may help the host nation's economy thrive.
4. Fund Investment
A few nations offer individuals the chance to put money into a specified fund, which directs money into particular industries like technology, innovation, or real estate development.
5. Charity or Philanthropy Investment
For a Golden visa, you can apply by donating or donating to a predetermined cause, frequently promoting culture, education, or economic growth.
The Golden Visa program continues to be a vibrant and alluring option for foreign individuals, providing a path to European residency with the extra advantages of economic development, cultural enrichment, and worldwide mobility.
The below section will explain the eligibility criteria for a Golden Visa.
Eligibility Criteria For Golden Visa
The Golden Visa program is an alluring opportunity for foreigners to live and work in Europe. To be eligible for this exceptional opportunity, however, applicants must fulfill rigid requirements established by the host nation.
The following are some crucial eligibility factors you must consider:
1. Investment Threshold
Complying with the preferred nation's minimal investment requirement is one of the most important criteria. Many investment opportunities include real estate, capital investment, and business creation. Make sure you have the resources necessary to reach the desired threshold.
2. Source of Funds
Applicants must show that the funds used for the investment are legal and come from reputable sources, as the authorities require. An essential part of the application procedure is providing proof of the basis of your finances.
3. Health and Background Checks
Applicants must usually give proof of good health and a clean criminal record. This ensures that newcomers won't endanger the host nation's security or health.
4. Residency Requirement
Some Golden Visa programs need a confident physical presence in the nation. It is vital to comprehend and prepare for this varying requirement.
5. Specific Investment Type
The type of investment you can make under the Golden Visa program can be limited depending on the country. Ensure your investment complies with the regulations of the land of choice.
6. Documentation
You must ensure several documents are gathered and submitted to complete the application procedure. It includes investment contracts, property deeds, bank statements, and a current passport. Ensure you have all the required documentation ready.
7. Legal Aid
Owing to the difficulty of the application procedure, many candidates seek legal assistance to understand the nuances of the Golden Visa program.
It is crucial to comprehend and stick to the eligibility criteria. Individuals can start obtaining European residence by thoroughly addressing these conditions, ensuring that their application is approved and complies with the local laws of their preferred location.
Let's understand the application procedure to make your application path smoother.
Application Procedure For Golden Visa
International people can obtain European residency under the Golden Visa program by making a qualifying investment in the host country. The following steps involved in the application procedure are crucial and aid you in the application process:
1. Select Your Location
The first step is choosing the European nation where you want to submit your application. Consider elements like investment possibilities, qualification standards, residency constraints, and potential advantages each location provides.
2. Confirm Eligibility
Examine the eligibility requirements stated by the country of choice in great detail. Ensure you comply with the minimum investment requirement, source of funds specifications, health checks, and background checks.
3. Determine an Investment Strategy
Numerous investment avenues are available in various nations, including real estate capital investment, job generation, and fund investment. Sleet the course of action that best fits your financial needs and goals.
4. Invest in Compliance with Needs
Make the necessary investment according to the Golden Visa program and the requirements of your preferred location. This frequently entails investing in capital, starting a business, or buying real estate.
5. Construct and Present Documentation
Assemble and submit a complete collection of supporting documents for your application. Generally, this consists of health records, bank statements, passports, investment contracts, and documentation of the source of the funds.
6. Submission of an application
Send your application to the appropriate government agency in the nation of your choice that handles Golden Visa applications.
7. Application Evaluation and Handling
Your application goes through a thorough evaluation procedure after being received. Your eligibility will be evaluated, and the authorised person will verify your document and make the appropriate checks.
8. Interview or the Gathering of Biometric Information
In some countries, part of the application procedure may involve providing biometric information or attending an interview.
9. Issuance of Residency Permits
After completing the application procedure, you will receive a residency permit, which gives you the right to reside in the host nation. The length of the permit and its requirement for renewal differ by country.
10. Meet the requirements for residency
Observe any residency restrictions imposed by the host nation. For the duration of several Golden Visa programs, you must remain in the country for a specified number of days each year to keep your resident status.
11. Permanent Residency
You could qualify for citizenship or permanent residency after having a Golden Visa for a specified time. Depending on the country, different countries and different conditions apply to this.
The Golden Visa application procedures and legal counsel are necessary to ensure a successful completion. The advantages of living in Europe are worthwhile, such as simplified travel possibilities, a high standard of living, and access to functional opportunities throughout the journey.
Elevate Your Future: The Dual Triumphs Of European Education and Golden Visa
A unique background emerges during the intersection of European education and the enticement of a Golden Visa, building limitless prospects. The advantages go beyond academics, including economic prosperity, worldwide mobility, and a life enriched by cultural diversity.
European education is a catalyst, easily connecting with Golden Visa eligibility, resulting in a mutually beneficial connection. Consider a future in which education crosses borders and a Golden Visa opens doors to opportunities.
Explore the combination of education and residency with a Golden Visa in Europe. Contact Passport Legacy and begin your global journey today.